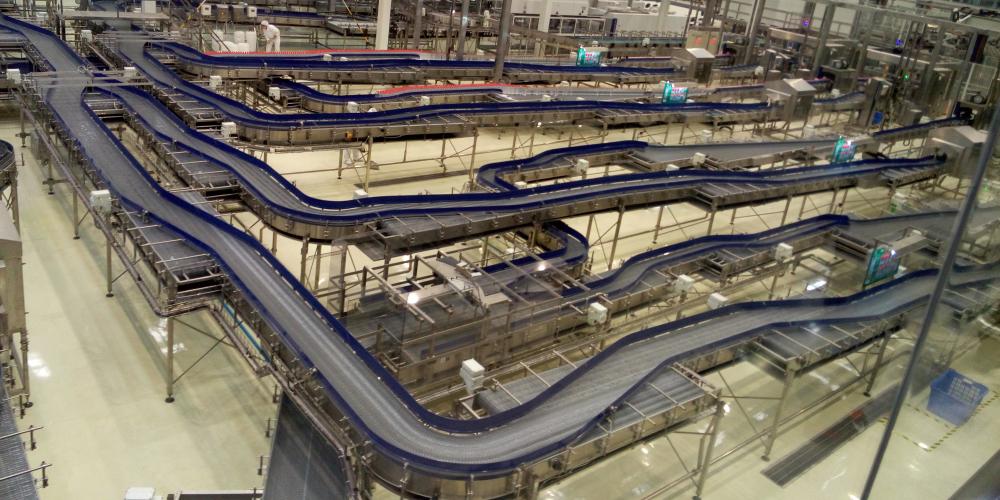 Instruction
Industrial conveying systems are an important component to production lines, with a goal of enhancing the packaging line automation levels. Backed by extensive experience in automated packaging equipment, we deeply understand the requirements of automatic communication between individual machines, and can set the control points and control time properly. This conveying system features reasonable communication with individual machines, which is conducive to improving the linkage performance of individual machines, making operation more stable, providing an effective guarantee for efficiency of both single machines and a production line, as well as improving the machine automation level.
Features
The modular design ensures products are diverse and simple, with interchangeable parts and easy installation and maintenance. We can combine different transportation methods, module units, motors, and control methods according to different user requirements, different production capacities, and bottle types, giving the conveying system a great flexibility.
Smooth and reliable conveying: Conveyor belt guard rails are installed according to the required size, and at the turning point or at the change lane, the speed of each column on the bottle belt is increased or decreased by the number of columns according to the experimental and theoretical calculations. In addition, the bottle and the main machine are synchronously tracked and controlled, so that the bottle does not fall, there is no blockage, and no plugging during transportation.
Advanced and reasonable bottle feeding system with electrical control: chain control and simple control with control elements including proximity switches, photocells, and sensors are used interchangeably between the bottle and the belt to avoid bottle squeezing or breaking in the conveying process, especially on the high-speed line.
Control method diversity: The use of practical control methods for smooth transportation according to different plane design requirements is key to this equipment. A bottle conveyor motor power uses a motor directly connected with the drive shaft of the bottle replacing traditional sprocket transmission method. This equipment features a compact structure and low noise. Easy operation: An electrical control box is distributed according to plane design, which makes the conveying machine easy to operate.
The industrial conveying system is divided into empty bottle conveying, liquid bottle conveying and finished product conveying